Posts for tag: gum disease
By Lexington Dental Care
October 19, 2018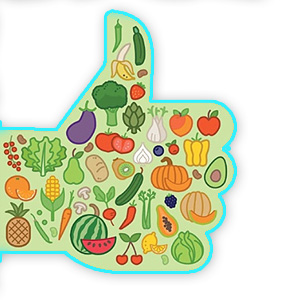 In the quest for the ideal diet, people often stress over one particular food group: carbohydrates. And for good reason—some carbohydrates have been linked to chronic inflammation, a contributing factor in many diseases. One such condition in particular, periodontal (gum) disease, could permanently damage your dental health.
But before you throw all the carbs out of your diet, let's take a closer look at them. Not all carbs are the same or contribute to inflammation to the same degree.
Carbohydrates are organic compounds existing in living tissues. In foods, the most prevalent of these are sugars and starches that break down during digestion into the simple sugar glucose, which the cells in an organism use for energy.
But not all carb-based foods digest at the same rate, measured along a scale called the glycemic index. High glycemic foods like sugar, baked goods or potatoes digest quickly and can rapidly increase the glucose levels in the blood (blood sugar). This sudden glucose spike then triggers an insulin surge from the pancreas to restore the level to normal. This process in turn can cause inflammation.
On the other end of the glycemic index are complex or unrefined carbohydrates that digest much more slowly, and don't quickly elevate blood sugar like simple carbs. In fact, nutritional studies consistently show carbohydrates in most vegetables, greens, beans or whole grains may actually decrease inflammation.
Inflammation is also a primary factor in gum disease, caused by a bacterial infection in the gums. Chronic inflammation damages the gums' attachment with the teeth and can contribute to eventual tooth loss. And if your body already has an overactive inflammatory response due to your diet, you could be even more susceptible to gum disease.
A change in your diet in relation to carbs could help reduce this risk. Eat less sugar, white flour, rice and potatoes and more complex carbs like fresh vegetables and fruits. For even more protection include foods rich in Omega-3 fatty acids (like certain fish and nuts) and less Omega 6 foods (fried food or pastries, or chips, for example). And don't forget your antioxidants, vitamins and minerals.
Eating fewer simple carbs and more complex carbs will help reduce inflammation in the body. And that's a good thing for your gums.
If you would like more information on how diet affects dental health, please contact us or schedule an appointment for a consultation. You can also learn more about this topic by reading the Dear Doctor magazine article "Carbohydrates Linked to Gum Disease."
By Lexington Dental Care
July 20, 2018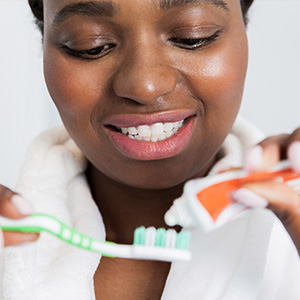 It's been a long road back to oral health for you after periodontal (gum) disease. But after several plaque removal sessions and perhaps even surgical procedures to address deep infection, your gums have regained their healthy pink appearance.
But now you must face a hard reality: because you've had gum disease you'll need to be extra vigilant with your oral hygiene to avoid another round with this destructive disease. But don't worry—you won't have to fight your prevention battle alone. We'll continue to provide you care that reduces your risk of re-infection. We call that care periodontal maintenance (PM).
The heart of PM care involves regular dental visits for monitoring, cleanings and treatment when necessary. While most patients may visit their dentist at least twice a year, as a previous gum disease patient we may advise more frequent visits, especially if you've just finished periodontal treatment. Depending on the extent of your disease, we may begin with a visit every other week or once every two to three months. If your mouth continues to be disease-free we may suggest increasing the time between visits.
During your visit we'll carefully examine your mouth, as well as screen you for any signs of potential oral cancer. We're looking for both signs of re-infection or new issues with your teeth and gums. We'll also assess the effectiveness of your oral hygiene efforts and advise you on ways you can improve.
If we find any signs of disease, we'll then formulate a treatment plan to effectively deal with it. With frequent visits we have a better chance of discovering re-infection early—and the earlier the better to minimize any further damage. We may also need to take steps to make future PM care easier. This could include gum surgery to alter the tissues around certain teeth for easier access for examination and cleaning.
Our main focus with PM care is to look ahead: what can we do now to prevent a future bout of gum disease or at least lessen its effect? With continued monitoring and care we can drastically reduce your risk for further damage from this destructive disease.
If you would like more information on post-gum disease maintenance, please contact us or schedule an appointment for a consultation. You can also learn more about this topic by reading the Dear Doctor magazine article "Periodontal Cleanings."