Posts for tag: dental care
By Lexington Dental Care
June 20, 2020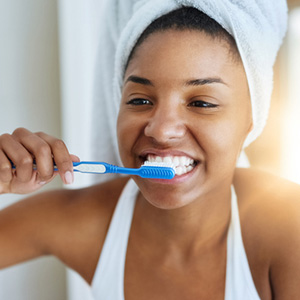 It's a sad fact: Many people postpone needed dental treatment because of their finances. There's no doubt that treatments for many tooth and gum problems can be expensive. But delaying treatment can make matters worse—and when they do see their dentist to address the issue, the costs can skyrocket.
The thriftiest way to manage your dental health is to prevent disease before it occurs or seek treatment as early as possible. You may incur some initial expense, but you'll pay less in the long-run and have better health to boot.
Here's a common sense approach for easing the impact of dental care on your budget.
Form a customized care plan. The key to keeping your dental expenses in check is to be proactive, not reactive with your care. Don't wait until you begin noticing problems—instead, invest in regular dental visits where your dentist can assess your ongoing individual risk for dental disease. Using that assessment, your dentist and you can then create a care plan that lowers your disease risk and promotes optimal health.
Adopt sound hygiene practices. A simple toothbrush and a roll of floss could save you thousands in dental care costs over a lifetime. Using them daily removes dental plaque, the top cause for both tooth decay and gum disease. Couple that with regular dental cleanings and your risk for costly dental disease will go down significantly.
Try less expensive, short-term restorations. Even with the best prevention strategy, there's always a chance you'll encounter a problem with your teeth or gums. Unfortunately, the best permanent fix may be more than your budget can handle. In that case, consider a less expensive restoration (like resin or glass-based fillings) to protect and restore your problem teeth until you can afford a better permanent solution.
Talk with your dentist about long-term financing. Spreading out the bill for dental treatment over several payments can help you manage unforeseen costs. Talk with your dentist about treatment financing options they offer or sponsor. If possible, have a contingency plan for payment in place before you need it—just in case.
Any kind of dental care, even preventive maintenance, can cost you. But if you manage your care wisely, you can keep that cost to a minimum.
If you would like more information on managing your dental health, please contact us or schedule an appointment for a consultation.
By Lexington Dental Care
August 29, 2018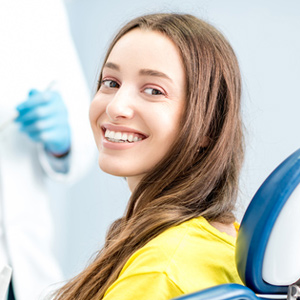 Today's dental care has advanced leaps and bound over the last century. But these advances are tiny steps compared to what many believe may be coming in the next few decades. This optimism arises from our growing understanding of deoxyribonucleic acid (DNA), the chain-like molecule that houses the genetic instructions for the growth, function and reproduction of every cell in the body.
As researchers unlock the secrets of this vast genetic blueprint unique to each individual the possible applications from this knowledge are astounding. Here are just a few possibilities that could one day impact everyone's oral health.
Preventing tooth decay. This rampant disease, triggered by bacteria (particularly Streptococcus mutans), can cause extensive damage in otherwise healthy teeth. There's already some indications from the study of genomics that we may be able to stop or at least hinder this disease in its tracks. Already we're seeing advances in gene therapy that might be able to inhibit the growth of Strep mutans and reduce its colonies in the mouth.
Growing new teeth. Composed of various layers, a natural tooth is part of a dynamic system of bone and gum ligaments that allow movement, protection and nourishment. Although dental implants are the closest and most advanced artificial approximation we now have to them, implants still can't fully measure up to the function and capabilities of a natural tooth. But further insight into the genetic code may one day allow us to reproduce a living replacement tooth for a lost one.
Harnessing saliva for detecting disease. The impact of genomics related to the mouth could impact more than just the mouth itself. Researchers have discovered that saliva contains genetic information similar to blood, urine and other bodily fluids with markers for various disease conditions. Unlike other fluids, though, saliva is relatively easy to collect. The key is new equipment and testing protocols to take advantage of the information already available in a single drop of saliva.
These examples illustrate the range of possibilities for better health in the future: a reduction in dental disease early in life; new and better ways to restore missing teeth; and quicker ways to diagnose dangerous health conditions.
If you would like more information on new developments in dental care, please contact us or schedule an appointment for a consultation. You can also learn more about this topic by reading the Dear Doctor magazine article "The Future of Dentistry: A Sneak Preview of Your Dental Future."