Posts for: June, 2020
By Lexington Dental Care
June 20, 2020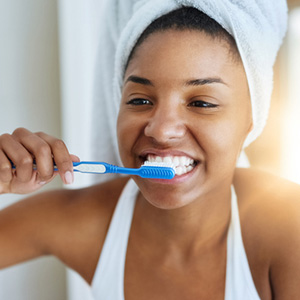 It's a sad fact: Many people postpone needed dental treatment because of their finances. There's no doubt that treatments for many tooth and gum problems can be expensive. But delaying treatment can make matters worse—and when they do see their dentist to address the issue, the costs can skyrocket.
The thriftiest way to manage your dental health is to prevent disease before it occurs or seek treatment as early as possible. You may incur some initial expense, but you'll pay less in the long-run and have better health to boot.
Here's a common sense approach for easing the impact of dental care on your budget.
Form a customized care plan. The key to keeping your dental expenses in check is to be proactive, not reactive with your care. Don't wait until you begin noticing problems—instead, invest in regular dental visits where your dentist can assess your ongoing individual risk for dental disease. Using that assessment, your dentist and you can then create a care plan that lowers your disease risk and promotes optimal health.
Adopt sound hygiene practices. A simple toothbrush and a roll of floss could save you thousands in dental care costs over a lifetime. Using them daily removes dental plaque, the top cause for both tooth decay and gum disease. Couple that with regular dental cleanings and your risk for costly dental disease will go down significantly.
Try less expensive, short-term restorations. Even with the best prevention strategy, there's always a chance you'll encounter a problem with your teeth or gums. Unfortunately, the best permanent fix may be more than your budget can handle. In that case, consider a less expensive restoration (like resin or glass-based fillings) to protect and restore your problem teeth until you can afford a better permanent solution.
Talk with your dentist about long-term financing. Spreading out the bill for dental treatment over several payments can help you manage unforeseen costs. Talk with your dentist about treatment financing options they offer or sponsor. If possible, have a contingency plan for payment in place before you need it—just in case.
Any kind of dental care, even preventive maintenance, can cost you. But if you manage your care wisely, you can keep that cost to a minimum.
If you would like more information on managing your dental health, please contact us or schedule an appointment for a consultation.
By Lexington Dental Care
June 10, 2020
Straightening your teeth with braces or other orthodontic gear is a positive step toward a healthier and more attractive smile. You'll likely be pleased with your smile when they're removed.
But you may also notice something peculiar once the braces are off—dull, white spots on your teeth. These spots, usually located under or around braces hardware, are where mouth acid has "demineralized" calcium and other minerals in the enamel. As beginning tooth decay, these spots are a sign your hygiene efforts weren't sufficient in cleaning your teeth of plaque.
In many cases, the spots will improve on their own after the braces are removed. We can also strengthen the enamel with fluoride pastes or gels, or inject tooth-colored resin within the spot to restore the enamel's translucence and improve appearance.
But the best approach is to try to prevent white spots from occurring at all. Here's what you need to do.
Keep up your oral hygiene. Even though more difficult with braces, you still need to brush and floss to protect your teeth from tooth decay. To make it easier, take advantage of special brushes designed to clean around orthodontic brackets and wires. A floss threader can also help you better access between teeth—or switch to a water flosser instead of floss thread.
Practice a "tooth-friendly" diet. A diet high in sugar and acid could short-circuit your best hygiene efforts. Certain beverages are big offenders: sodas, energy and sports drinks, and even "natural" juices. Instead, eat foods high in vitamins and minerals like fresh fruits and vegetables, lean proteins and low-fat dairy.
Get your teeth cleaned regularly. While you're seeing your orthodontist for scheduled adjustments, don't neglect regular cleanings with your family dentist. Professional cleanings at least every six months reduce the risk of dental disease. These regular visits are also a good time for your dentist to check your teeth for any signs of dental problems associated with your braces.
It's not easy to keep your teeth clean while wearing braces, but it can be done. With help from a few handy tools and continuing care from your dental professionals, you can avoid unsightly white spots.
If you would like more information on dental care while wearing braces, please contact us or schedule an appointment for a consultation. You can also learn more about this topic by reading the Dear Doctor magazine article "White Spots on Teeth During Orthodontic Treatment."