Posts for: February, 2018
By Lexington Dental Care
February 17, 2018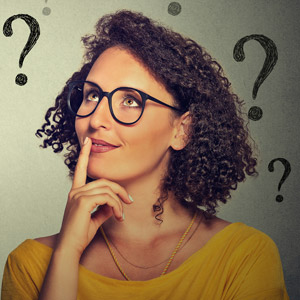 A root canal treatment is a commonly known but often misunderstood procedure. Contrary to popular belief, these treatments aren't painful — in fact, they often stop a toothache. More importantly, a "root canal" can give a tooth on the verge of loss another lease on life.
Still, if you've never experienced a root canal treatment before, you probably have questions. Here are the answers to a few of the most common.
Why do they call it a "root canal"? This is the popular shorthand term for a procedure that removes diseased tissue from a decay-infected pulp, the innermost part of a tooth and the actual root canals themselves. Root canals are the narrow, hollow channels that run from the tip of the root to the pulp and are also involved in the procedure.
Why do I need one? Once infected, the pulp's bundles of blood vessels, nerves and other tissues become diseased. This often results in a painful toothache that can also suddenly disappear once the nerves within the pulp die. But there's still a problem: If we don't clean out the diseased and dead pulp tissue, the infection could spread through the root canals to the bone and endanger the tooth's survival.
What happens during the procedure? After deadening the tooth and surrounding gums with local anesthesia, we enter the pulp through an access hole we create. Using special instruments we remove the diseased tissue and shape the root canals to seal them with a filling material called gutta percha. Sealing the access hole is then necessary to prevent re-infection. Later we'll cap the tooth with a porcelain crown to restore its appearance and add further protection against fracture or cracking of the tooth.
Who can perform a root canal treatment? In many cases a general dentist can perform the procedure. There are some complex situations, however, that require a root canal specialist with additional training, expertise and equipment to handle these more difficult cases. If your tooth is just such a case it's more than likely your general dentist will refer you to an endodontist to make sure you get the right kind of care to save it.
If you would like more information on root canal treatment, please contact us or schedule an appointment for a consultation. You can also learn more about this topic by reading the Dear Doctor magazine article "Root Canal Treatment: What You Need to Know."
By Lexington Dental Care
February 02, 2018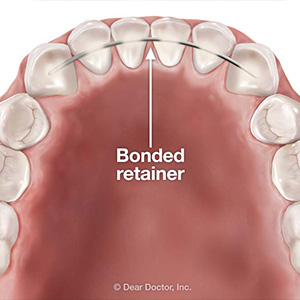 A lot of time and effort goes into straightening your smile. But there's a possibility it might not stay that way—and all that hard work could be lost. The same natural mechanism that enables your teeth to move with braces could cause them to revert to their old, undesirable positions.
So for a little while (or longer for some people) you'll need to wear a retainer, an appliance designed to keep or "retain" your teeth where they are now. And while the removable type is perhaps the best known, there's at least one other choice you might want to consider: a bonded retainer.
Just as its name implies, this retainer consists of a thin metal wire bonded to the back of the teeth with a composite material. Unlike the removable appliance, a bonded retainer is fixed and can only be removed by an orthodontist.
Bonded retainers have several advantages. Perhaps the most important one is cosmetic—unlike the removable version, others can't see a bonded retainer since it's hidden behind the teeth. There's also no keeping up with it—or losing it—since it's fixed in place, which might be helpful with some younger patients who need reminding about keeping their retainer in their mouth.
There are, however, a few disadvantages. It's much harder to floss with a bonded retainer, which could increase the risks of dental disease. It's also possible for it to break, in which case it will need to be repaired by an orthodontist and as soon as possible. Without it in place for any length of time the teeth could move out of alignment.
If you or a family member is about to have braces removed, you'll soon need to make a decision on which retainer to use. We'll discuss these options with you and help you choose the one—removable or bonded—that's right for you.
If you would like more information on bonded retainers, please contact us or schedule an appointment for a consultation. You can also learn more about this topic by reading the Dear Doctor article "Bonded Retainers: What are the Pros and Cons?"